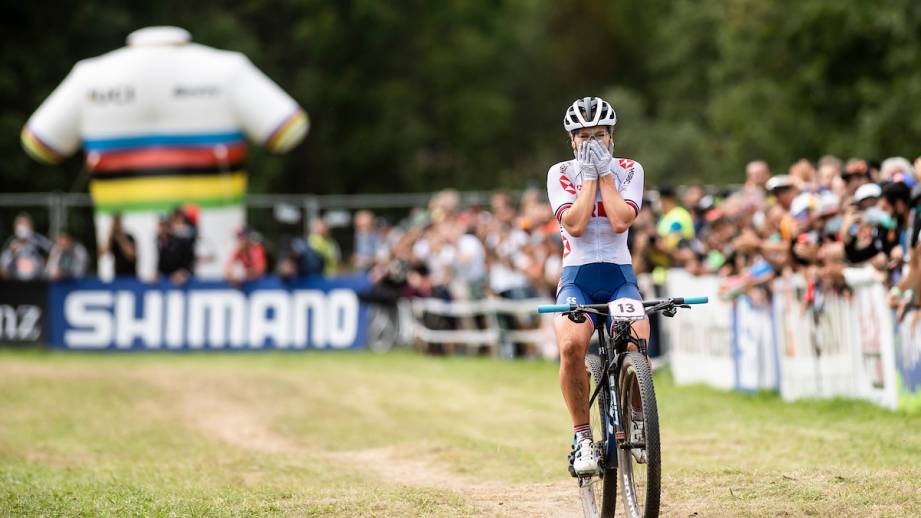 Evie Richards made history on the slopes in Val di Sole, Italy as she became the first ever British women to win the elite women's cross-country race at the UCI Mountain Bike World Championships.
Richards paced herself brilliantly, and once in the lead halfway through the second lap, Richards wasted no time in ensuring there was enough time between her and the rest of the field, slowly increasing her lead throughout the next three and half laps to the finish line.
"I didn't think I'd ever be good enough to win a race like this – I'm so shocked, I cannot believe it!" said Richard after the race.
"With Covid it's been really hard, and I've tried to stay positive – the last three weeks at home (after the Tokyo 2020 Olympic games) have been amazing. I've trained so hard.
"I say when I'm happy I race well, and I truly have been happy the last three weeks at home and I think that shows today."