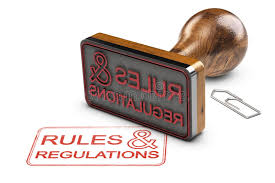 Update from David Garrett, your representative on the BC CX Commission on regulation changes for the coming season.
· No spare bikes or pits for U12 races
· 60+ category introduced for National Trophy and National Rankings
· New ranking points allocation for certain categories at NT's & NC's
· More NT leaders jerseys awarded and Championship categories acknowledged
· Two day format for ALL NT's and NC
· One in 5 prize rule scrapped
Full details of rule changes can be found here 2018/19 Regulation Updates – Cyclo-Cross
Cyclo-Cross Commission meeting minutes can be found here CX-Commission_Minutes_2018-02-21
Full Cyclo-Cross regulations can be found here Cyclo-Cross Specific Regulations 
· We continue to press BC for transparency over the £1 admin fee for entry's via the BC website
· BC have acknowledged that the cyclo cross coverage on the website of categories other than Sen and junior has been sparse and that they are reviewing the communications policy to cover the wider membership (this has also been pushed via the BC Executive Board & Federation Commissions)
I have been on the CX Commission for 8 years and try to represent the views of CX riders to ensure the sport continues to develop. Its not easy as it isn't an Olympic sport so doesn't gain the funding that other disciplines do but we have certainly seen improvements in the last few years and the growth in CX continues to out perform other disciplines and this is recognised by BC.
I'm always happy to field questions from CX riders but also any members in the region as I now act as Vice Chair for the BC West Midlands Regional Board. I can be contacted via email david.garrett@electrium.co.uk or mobile 07771 958453.
Thanks
David