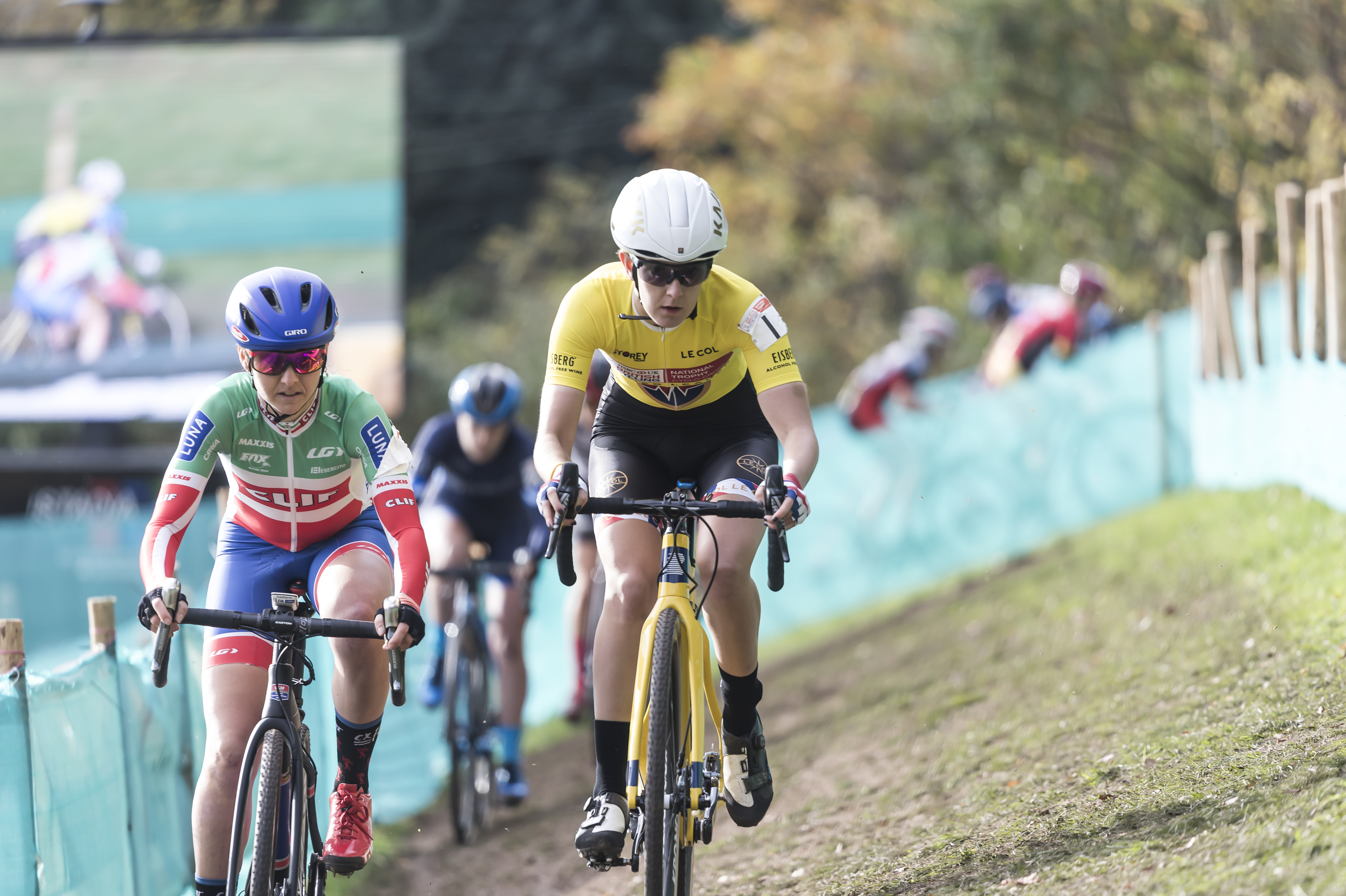 Beth Crumpton of Storey Racing and a recipient of the Leagues Bursary Scheme is having a great season and with just the National Champs to go in the domestic programme scored a convincing victory in the final round of the HSBC UK Cyclo-Cross National Trophy to win the overall women's elite crown.
This has been the  most hotly-contested category throughout the whole National Trophy series and the title was still undecided at Ipswich went to Storey Racing's Crumpton as she saw off the challenge of fellow hopeful Ffion James.
Ridley Lazer West Midlands League Riders were strong across the categories with on the day podiums and overall performances.